What is the Queen of Hearts Raffle
The Morton Grove Foundation Queen of Hearts Raffle is a weekly raffle in support of the Foundation's charitable mission. The raffles, which use a weekly drawing from a standard deck of cards to determine the winner, can roll over more than 50 times and produce very large jackpots.
How It Works
All 54 cards (including two jokers) are placed randomly behind 54 numbers on a factory sealed board. Sold tickets are placed in a bin. At the drawing, one ticket is drawn from the bin. The name and number on the ticket is read, and then the corresponding numbered card from the raffle board is revealed. If the revealed card is not the queen of hearts, the holder of the ticket wins a designated prize and the pot rolls over for next week's raffle.
Raffle Drawings
The pot continues to roll over each week until the queen of hearts is revealed. Each week after the drawing, all purchased tickets, except for the winning ticket will be destroyed, and new tickets will be sold for the next weekly drawing.
THE CURRENT STANDINGS
The Queen of Hearts has been revealed!
May 22 drawing: Card #25 - Q of Hearts
May 15 drawing: Card #26 - 2 of Hearts
May 8 drawing: Card #23 - 6 of Diamonds
May 1 drawing: Card #31 - 9 of Clubs
April 24 drawing: Card #9 - 3 of Hearts
April 17 drawing: Card #28 - 4 of Diamonds
April 10 drawing: Card #17 - 5 of Clubs
April 3 drawing: Card #27 - 3 of Spades
March 27 drawing: Card #39 - J of Hearts
March 20 drawing: Card #54 - 6 of Hearts
March 13 drawing: Card #19 - 7 of Spades
March 7 drawing: Card #1 - 3 of Clubs
February 27 drawing: Card #21 - A of Diamonds
February 20 drawing: Card #30 - 5 of Diamonds
February 13 drawing: Card #13 - 4 of Spades
February 6 drawing: Card #11 - 8 of Diamonds
January 30 drawing: Card #51 - 10 of Hearts
January 23 drawing: Card #24 - 9 of Diamonds
January 16 drawing: Card #34 - 6 of Clubs
Tickets prices are $5.00 each, and participants can buy as many tickets as they want, subject to availability. Tickets must be paid for in cash. Tickets sold by Morton Grove Foundation committee members and at Moretti's Ristorante & Pizzeria - Morton Grove. Weekly drawings are held at 9:00 p.m. every Wednesday at Moretti's Ristorante & Pizzeria, 6415 Dempster Street, Morton Grove, IL 60053.
Visit and LIKE the Queen of Hearts Facebook page to keep up to date with the prizes and drawings!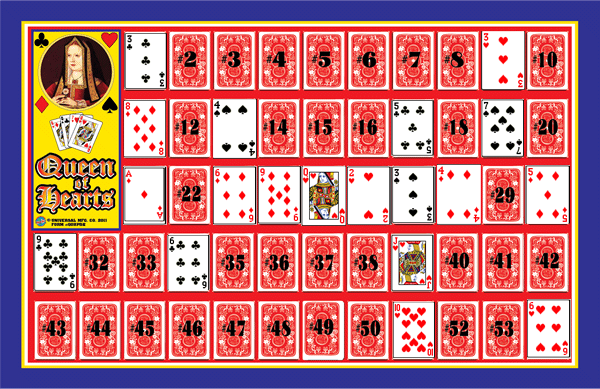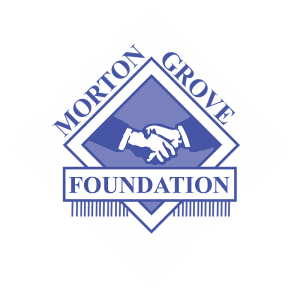 The Queen of Hearts raffle supports the mission and charitable efforts of the Morton Grove Foundation. Thank you!